UPDATE: 10/20/2023 07:00 EST BY ROLAND UDVARLAKI
Wear OS 4 has started rolling out to the Google Pixel Watch (1st Gen), and we updated the article to reflect that. We also added the Google Pixel Watch 2 as it launched with Wear OS 4 on October 4.
Wear OS 4 promises a lot of new advanced features and optimizations for Android smartwatches, and there's a lot to be excited about. You've come to the right place if you're wondering whether your existing smartwatch will receive the update, and what the new features are in the latest Wear OS 4 platform. Here's everything you need to know about Wear OS 4, and we also have a small list of compatible devices that already sport the latest software.
What's new in Wear OS 4?
Google unveiled the Wear OS 4 platform during its Google I/O developer conference. The new operating system brings several improvements to the wearable world, including significant optimizations and improvements to extend the battery life, the ability to reset and backup smartwatches, and the most overdue feature – users will no longer have to reset their smartwatches to connect their wearables to another smartphone.
The new Wear OS 4 update also adds new apps for Gmail and Google Calendar, making it easier to manage events, see schedules, or reply to emails right on your wrist. The new OS will also allow users to control their smart home devices using the Home applications, and WhatsApp and other popular companies will provide even more extensive support on the platform.
Google and Samsung also teamed up to help developers create a brand-new Watch Face format that'll hopefully provide even more customization and personalization options, providing even more options without draining the battery.
When will you get Wear OS 4?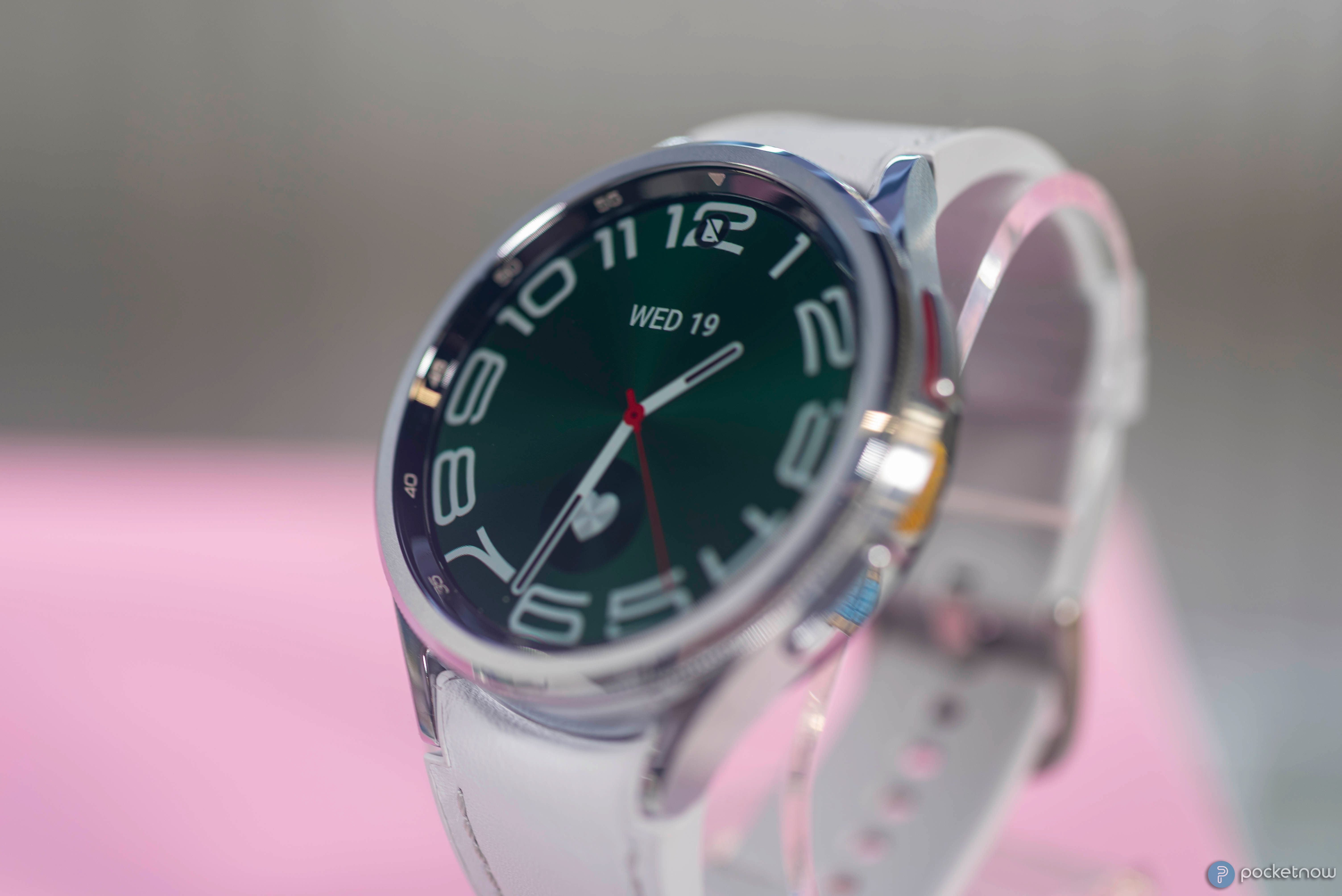 Pocketnow / Adam Z. Lein
Given the troubled launch of Wear OS 3 and later the Wear OS 3.5 updates from the likes of Mobvoi, Fossil, and many other manufacturers, there's a possibility that many existing smartwatches will not receive the update anytime soon. We can only hope that all of these manufacturers are trying their best to keep their devices up-to-date, and that they'll provide a timely update this year. That said, only time will tell, and we'll update this post when we hear back from OEMs regarding their update timelines.
Wear OS 4 officially launched first on the Samsung Galaxy Watch 6 & Watch 6 Classic smartwatches based on July 26. Galaxy watches are receiving the new One UI 5 Watch update will be based on Wear OS 4, and the update will bring additional features. As expected, Samsung launched the first Wear OS 4 compatible smartwatches, and we expect Google to follow suit later this year alongside other OEMs.
List of Wear OS 4 smartwatches
Samsung
As of right now, the list of Wear OS 4 running smartwatches is very slim, and Samsung is the only manufacturer that has already released the new platform for its devices. At the time of writing this post, the Samsung Galaxy Watch 5 and Galaxy Watch 6 series have already received the update. The older Galaxy Watch 4 series has received the update recently, and the rollout will likely take a few weeks. That said, the update will roll out to all of these smartwatches.
Samsung Galaxy Watch 6 Classic

The Galaxy Watch 6 Classic returns the beloved physical rotating bezel, and is the latest smartwatch from Samsung. It's available in 43mm and 47mm sizes. Depending on the size, you get a 1.3-inch or a 1.5-inch display, respectively, a new and more powerful Exynos W930 chip, an up to 40-hour battery life, fast wireless charging, and many new features in One UI 5 Watch based on Wear OS 4.

Samsung Galaxy Watch 6

$261 $300 Save $39

The Galaxy Watch 6 is the latest smartwatch from Samsung, and it's available in 40mm and 44mm sizes. Depending on the size, you get a 1.3-inch or a 1.5-inch display, respectively, a new and more powerful Exynos W930 chip, an up to 40-hour battery life, fast wireless charging, and many new features in One UI 5 Watch based on Wear OS 4.

Samsung Galaxy Watch 5 Pro

The Galaxy Watch 5 Pro comes with a host of new features and a design that's geared to the rugged lifestyle and is worth considering for your outdoor activities.

Samsung Galaxy Watch 5

$220 $280 Save $60

Samsung Galaxy Watch 5 features iterative changes that improve the package sold previously. If you're looking for an affordable WearOS-based smartwatch, this is the best option to consider. It comes with improved battery life and faster-charging capabilities.

Samsung Galaxy Watch 4 Classic

$279.99 $399.99 Save $120

Galaxy Watch 4 Classic is the device for those looking to own a traditional-looking timepiece that does more than meets the eye. It's one of the best smartwatches for Android users.

Samsung Galaxy Watch 4

$169.99 $199.99 Save $30

The Samsung Galaxy Watch 4 is the device to pick if you're looking for a fitness-centric smartwatch that doesn't hurt your wallet. It's lightweight, lasts a full day, and it has all the features you need to track your health and focus on activities. 
Google
The recently announced Google Pixel Watch 2 is already available and comes with the latest Wear OS 4.0 update by default. Google started the rollout for the previous generation, the original Google Pixel Watch, in the middle of October 2023. The update is already rolling out, and it could take a few weeks until it reaches all devices in all regions. As always, the update could take a while to appear, so you might want to manually check it by navigating to Settings > Tapping on System > and checking the System updates.
Google Pixel Watch 2

The new Google Pixel Watch 2 features a 1.2-inch AMOLED display, the more powerful Snapdragon W5 Gen 1 chipset, and new sensors. The wearable comes with more advanced tracking, enabling users to accurately measure their heart rate, ECG, blood pressure, sleep, and various sports activities.

Google Pixel Watch

$280 $350 Save $70

The Google Pixel Watch is the first smartwatch from the software giant, and it's been in the works for multiple years. The watch is powered by Wear OS 3 and has Google Assistant, Fitbit health tracking features, and more. 
Other manufacturers
We haven't heard anything from other manufacturers regarding their update schedule. Still, we expect Citizen, Diesel, Fossil, Micheal Kors, Mobvoi, Montblanc, Skagen, and Tag Heuer to update some of their existing Wear OS 3 running smartwatches in the near future.



Credit : Source Post