This is the iPhone 15 — Apple's latest standard model iPhone for 2023. I know the word on the street is that nothing on this phone is really new, but I don't agree. Sure it borrows a lot from the iPhone 14 and the iPhone 13, at least in visuals, but then it brings most of the iPhone 14 Pro to a broader market — I'd say this phone is dramatically better than the last year's regular iPhone model. I have been using the iPhone 15 for about a month now, and I feel it's the best iPhone for most people and the best iPhone in years. Let me explain to you why our full review.
iPhone 15
Best Base Model iPhone in Years
The iPhone 15 comes with a 6.1-inch OLED display with the new Dynamic Island, a dual camera setup, new colors, and a USB Type-C port. It's powered by the Apple A16 Bionic chip, and it's the most affordable high-end iPhone you can get your hands on today.
SoC

Apple A16 Bionic

Display

6.1-inch, Super Retina XDR, OLED, 1179 x 2556, 60Hz

RAM

6GB

Storage

128/256/512GB

Battery

3349 mAh

Ports

USB-C

Operating System

iOS 17

Front camera

12MP, f/1.9

Rear camera

Primary: 48MP, f/1.6, 26mm, sensor-shift OIS | Ultrawide: 12MP, f/2.4, 13mm, 120-degree FoV

Connectivity

5G, LTE, Bluetooth 5.3, NFC

Dimensions

5.81 x 2.82 x 0.31 in (147.6 x 71.6 x 7.8 mm)

Colors

Black, Blue, Green, Yellow, Pink

Weight

6.03 oz (171 g)

Charge speed

20W wired, 15W MagSafe, 7.5W (Qi wireless)

IP Rating

IP68

Security

Face ID, PIN, Password

Material

Glass front (Ceramic Shield), glass back, aluminum frame

Main Camera

48MP, f/1.6, 26mm, sensor-shift OIS

Wide-Angle Camera

12MP, f/2.4, 13mm, 120-degree FoV

Telephoto

No
Pros
Compact design makes it easy to handle
Pro features at a more accessible price
A16 Bionic delivers excellent performance and efficiency
USB-C port opens up compatibility with more accessories
Excellent camera system
Cons
Lacks high refresh rate screen
Limited to USB 2 transfer speeds
Yes, I think this is the best iPhone for most people, but in a lot of ways, I think it's actually more. It's the entry point into the latest things an iPhone can do, sure, but this variant, in particular, solves a major pain point, and it's that not everyone wants a big phone. It's even hard to compare this variant to any Android competitors because I know of only one or two small options left — the base model Pixel 8 and the Samsung Galaxy S23. You'd think that's because most people want larger phones, but the reality is that pulling off a good small phone is harder the more powerful they get, while battery technology doesn't shrink.
Design and Build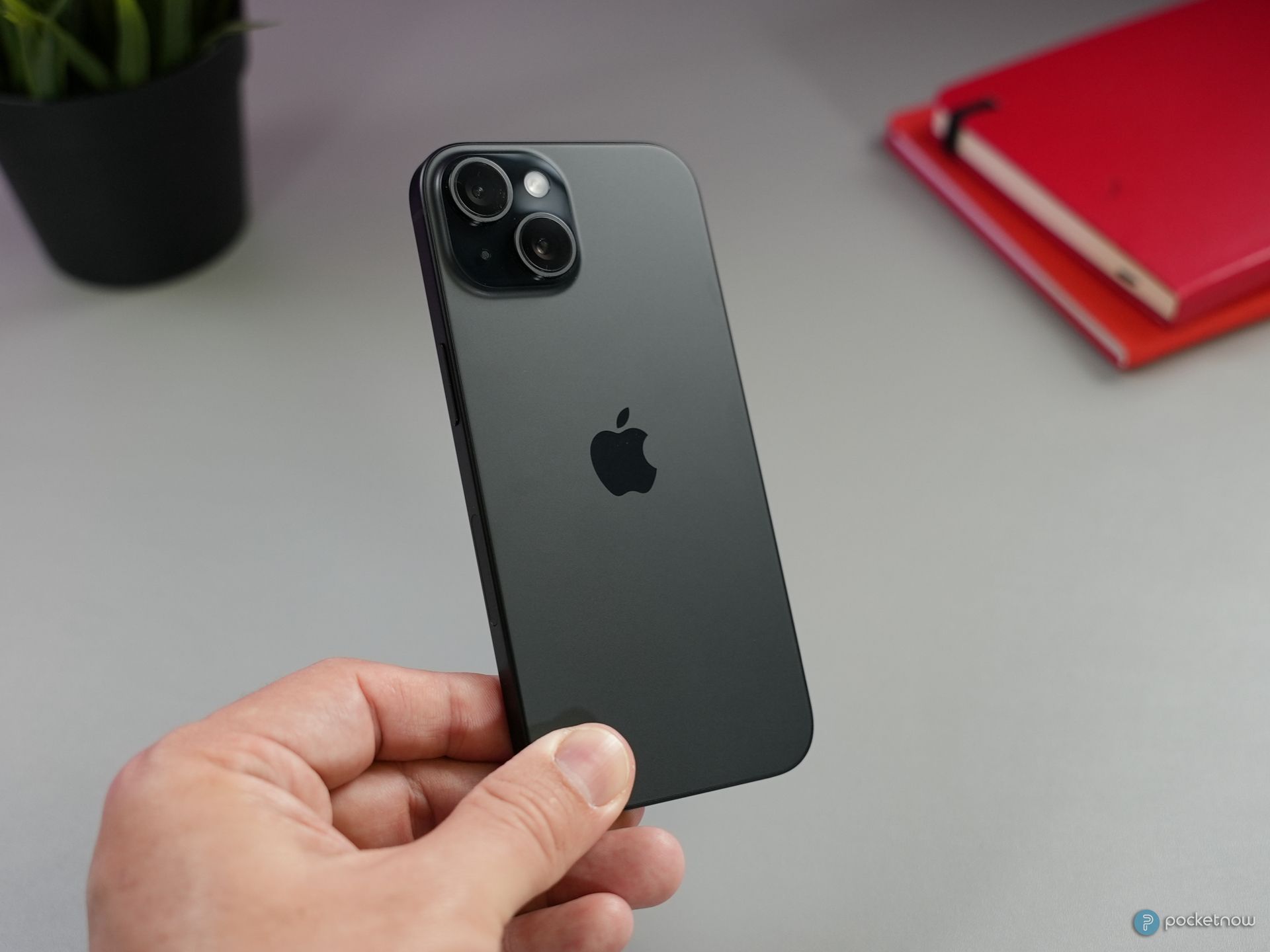 Source: Pocketnow / Jaime Rivera
Sure, it looks a lot like last year's iPhone, but boy, do I like this more. Apple's decision to curve the back has made it more ergonomic, and then the combination with this color-infused glass makes it feel so much better. And then look at this matte black. It looks so good. It almost reminds me of the aluminum iPhone 7 Plus that we all praised.
The result is a phone that looks more elegant, spares you from fingerprints and smudges, and feels so light and easy to hold that it's almost like it has a protective film on it. Also, since repairability has been dramatically improved, I feel far more comfortable using it without protection, though, yeah, I won't deny getting the best case for it.
Internal Hardware
When it comes to internals, though, I think the best way to see this phone is a lighter iPhone 14 Pro. I actually like this idea of Pro features making it to the base model the following year for less money. We're talking A16 Bionic, which is still faster than every other chip out there, except the iPhone 15 Pro, of course.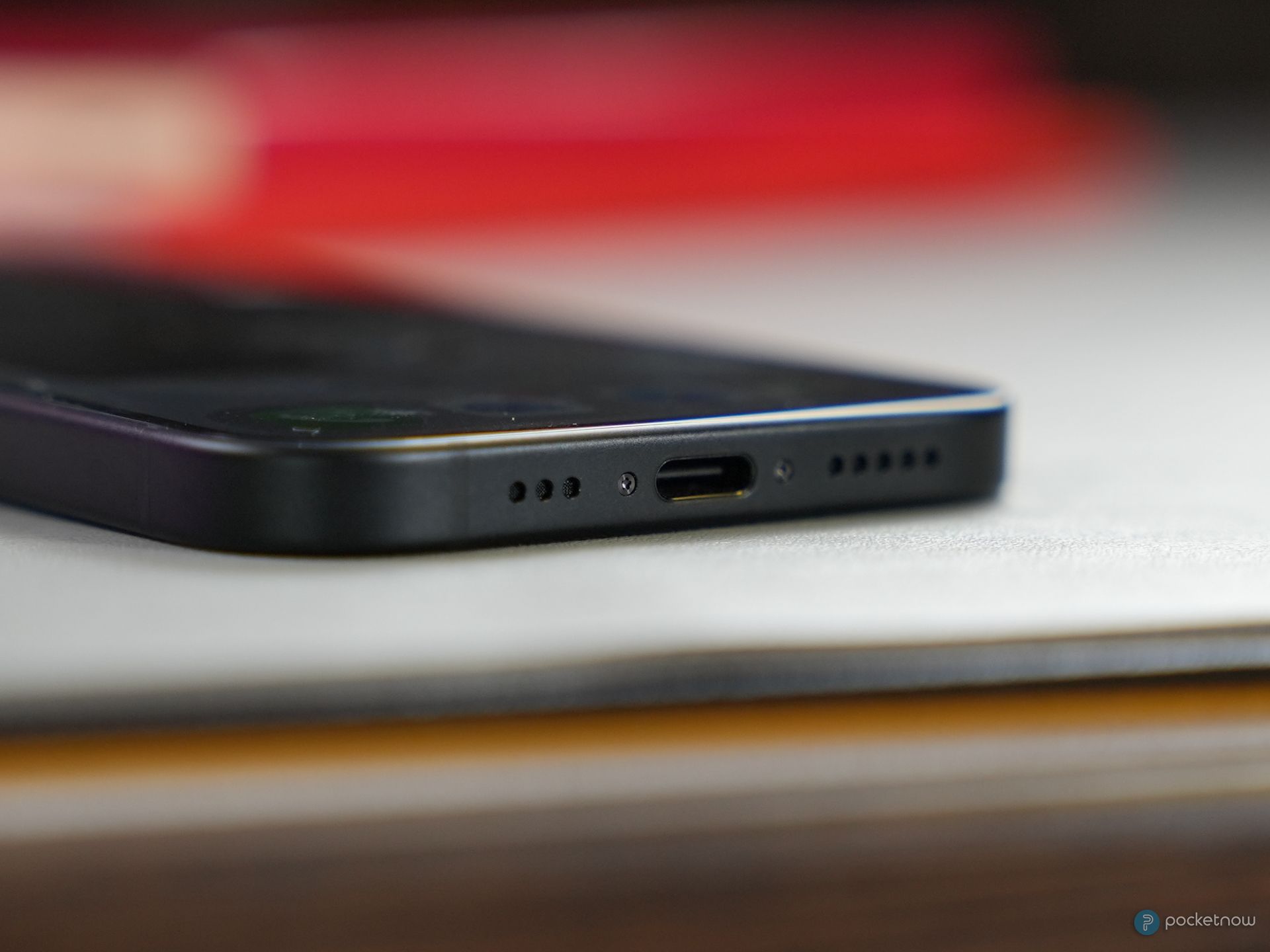 Source: Pocketnow / Jaime Rivera
Other essentials you should care about are that it starts at a good amount of RAM (6GB vs 4GB on last year's model) and storage, Wi-Fi 6, Bluetooth 5.3, all flavors of 5G depending on your region, a decent battery, and Apple's second Gen UWB chip, which helps you find your friends even in a crowd.
Maybe my favorite change is USB-C. I know this took a while, but it's finally here, and the phone comes with a pretty nifty braided cable in the box. I know some have criticized the USB 2 transfer speeds, but trust me, iPhone users have AirDrop. They don't care.
Display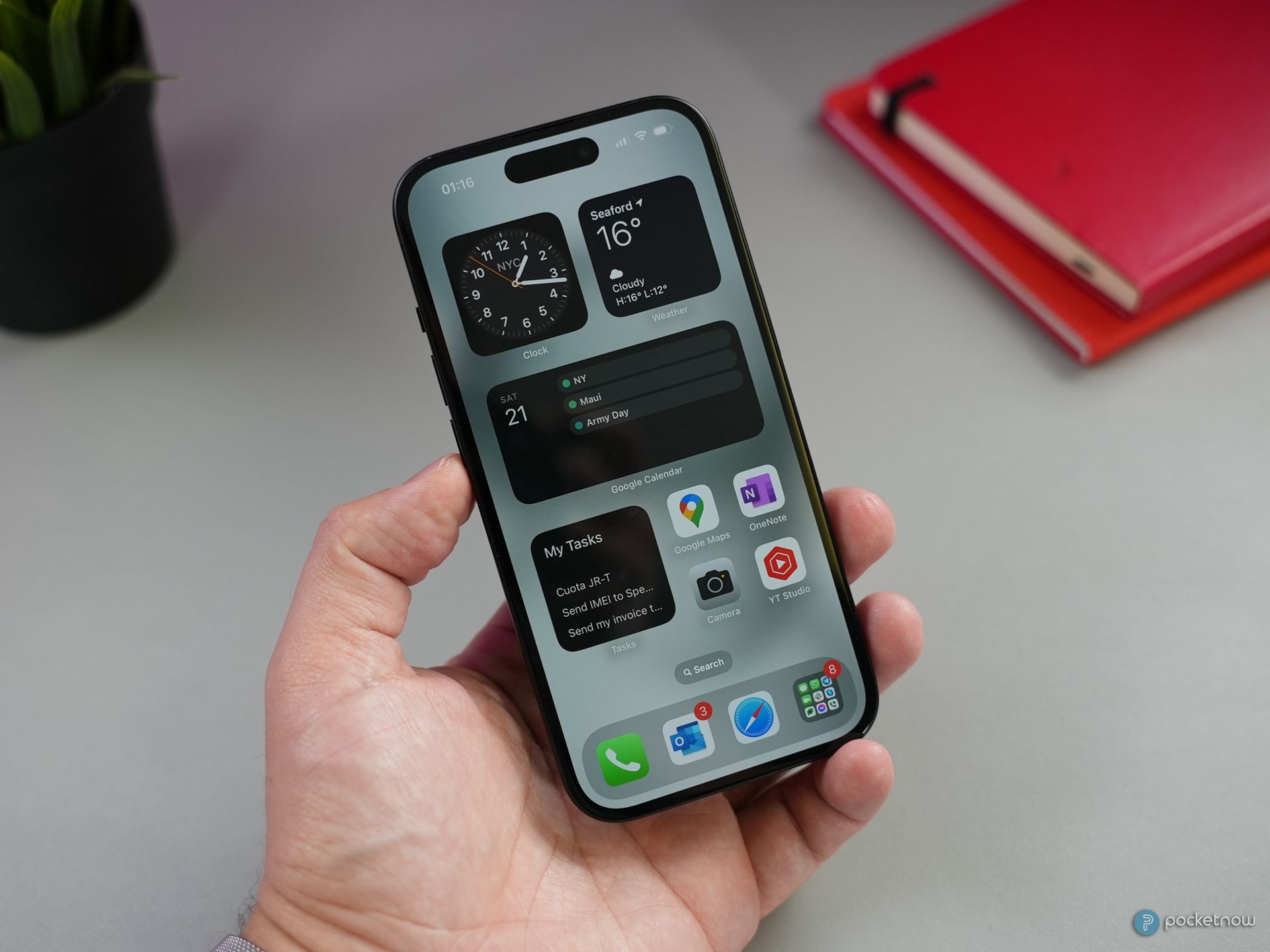 Source: Pocketnow / Jaime Rivera
The display is another one of those examples. Apple's Super Retinal XDR continues to be my favorite when it comes to color accuracy, viewing angles, and, put simply, the fact that it's flat and well-protected by Ceramic Shield. Peak brightness also got to 2000 nits, and it shows in rough and sunny scenarios. Any of you who care about a higher refresh rate should consider going 15 Pro or Pro Max, but 60 hertz is perfectly fine for most people and pretty fluid in day-to-day use.
For essentials like content consumption and social media, the combination of this panel with its dual-firing speakers is fantastic. New to this iPhone is Dynamic Island, which can be pretty convenient with certain apps. Uber, Fotmob, Apple Music, and Flighty are some, just to name a few, that make great use of it to keep you informed.
Software and Battery Experience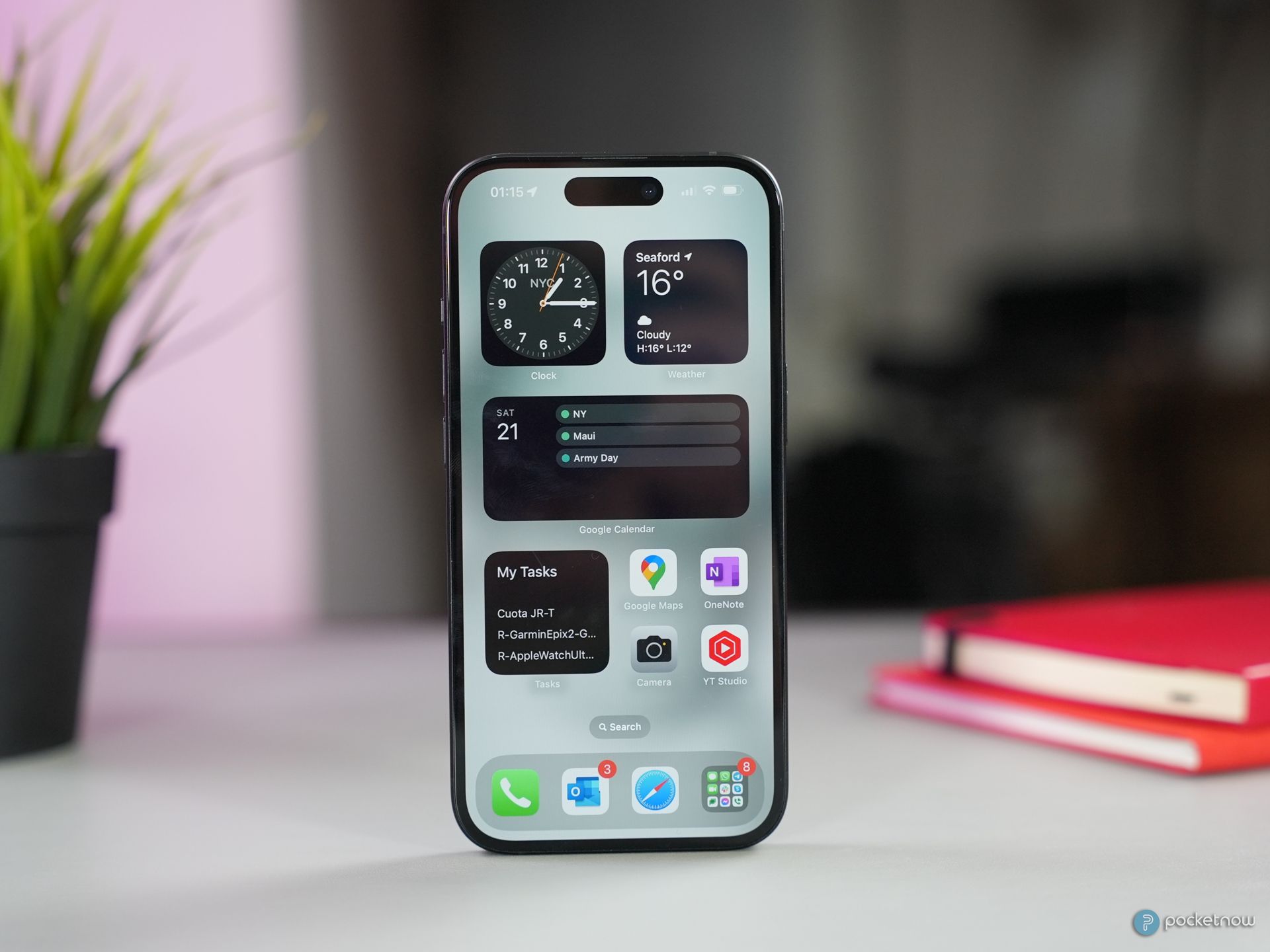 Source: Pocketnow / Jaime Rivera
iOS 17 has also served to add a bit more character to a lot of the trends that started last year. I can't remember the last time I cared to update contact cards, but these new options to personalize them are pretty slick. I've also praised Apple for its approach to widgets on the home screen, and the ability to now go directly to each item within only makes them more useful. Also, yeah, the moment the beta went public, you bet I got this MagSafe stand from Spigen to try Standby out, and I'm not going to lie, it's pretty cool.
Related: Best iPhone charging stands to try out the new iOS 17 StandBy feature
Message transcriptions is another of my favorites since I can't always listen to voice messages, and I hate that services like Telegram make you pay for this. I know Messages got a bit more streamlined with this update, which is good, but I'm not a fan of the extra command at the left to reach those controls, though the good thing is that the right command switches to the last one you used.
Recording video messages through FaceTime is also pretty cool, but I think this, along with NameDrop proves a lot of what this update is. It's meant to provide other forms of communications, but yes, notice that it's for other iOS users. If you thought iMessage was a lock-in before, yeah, iOS 17 multiplies that by ten, but then, Android really needs to stop fumbling with launching FaceTime competitors it quickly kills. Remember Hangouts?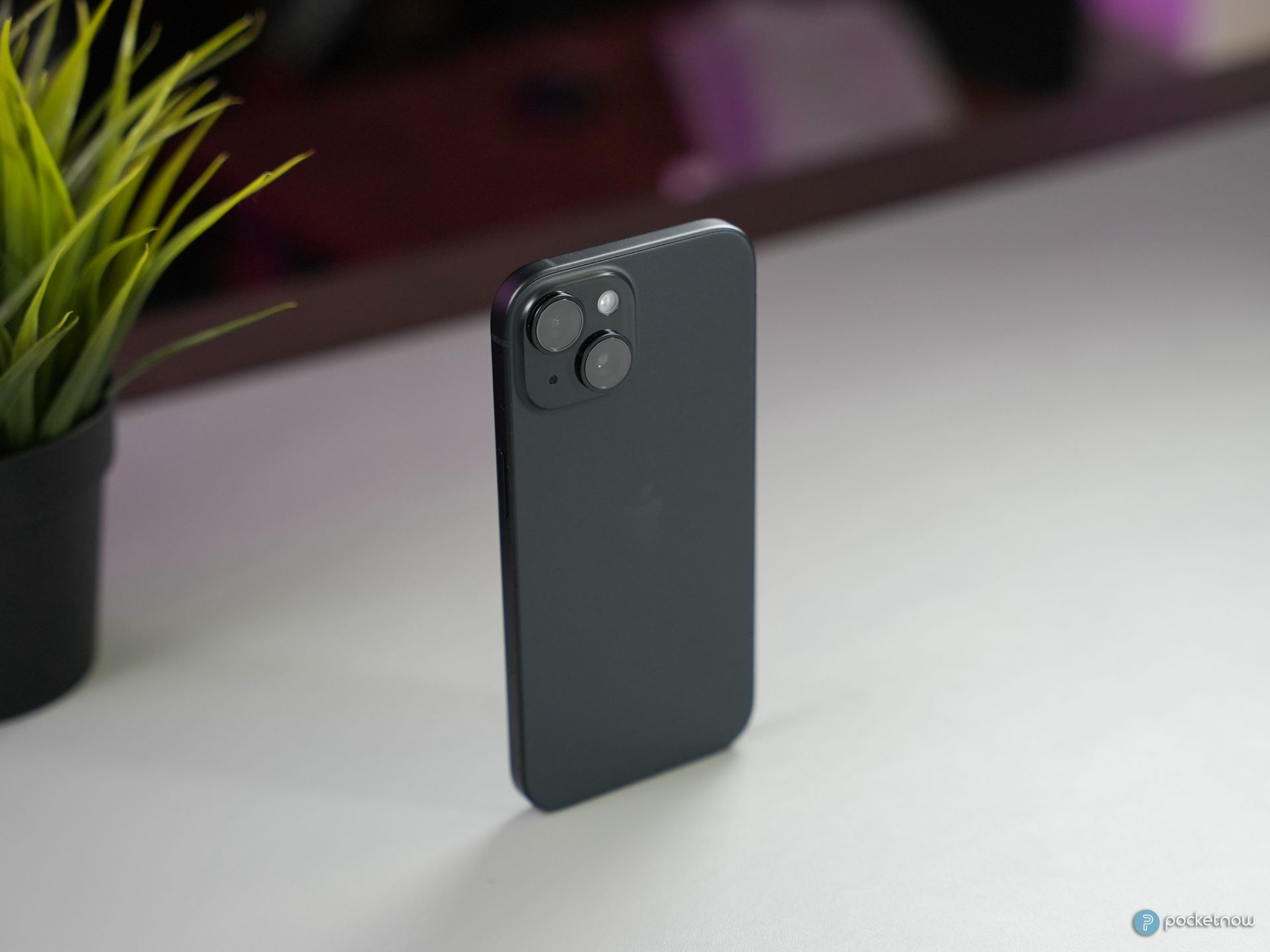 Source: Pocketnow / Jaime Rivera
The result has been a pretty positive experience using this iPhone 15 over the last few weeks. Battery life has been pretty solid, giving me a full day of moderate use. Phone calls have also proven to be just as good as the data connectivity over AT&T's 5G network in New York City. I can't I've spent any moment where I wish I was carrying another phone.
Camera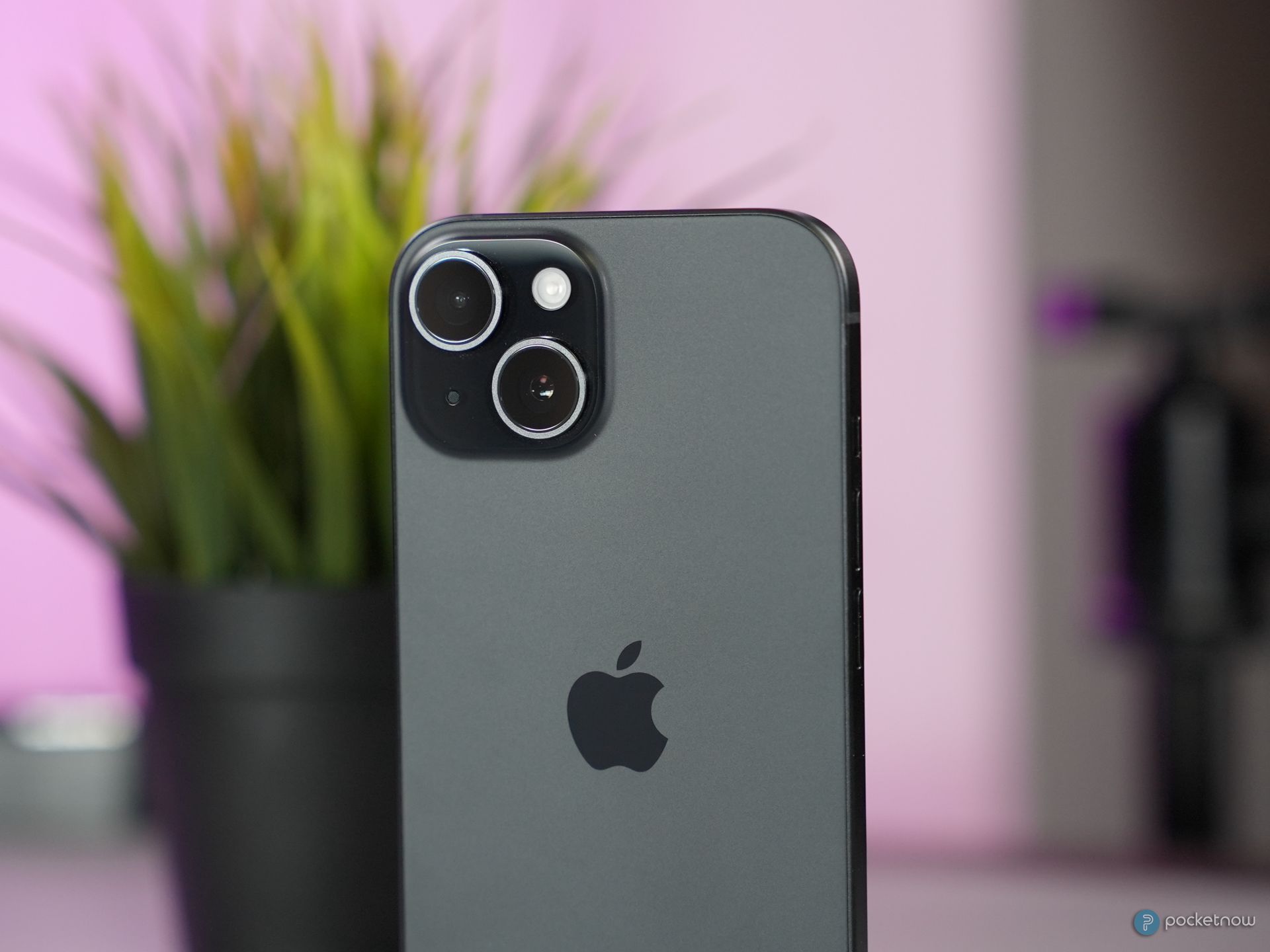 Source: Pocketnow / Jaime Rivera
The one thing that deterred me from using base iPhones before was having just two cameras, but that changes this year. Apple has made some dramatic improvements in specs in order to provide three focal lengths, better zoom options, and then pretty much most of the camera features you had with last year's iPhone 14 Pro, and then some new ones like capturing depth information to turn most photos into portraits later.
Note: Check out the YouTube video embedded at the top of this image for photo samples.
When it comes to the results, yes, I took all photos in the video above with Apple's Rich Contrast profile given the added character they provide, though I do notice improvements in harsher light scenarios. The result is a color palate that does justice to New York City with great results during the day in color, and a subtle drop in saturation that at least I prefer in my photos. Apple is also the only company that cares that color doesn't vary regardless of your focal length, with the ultra-wide being just as good as the primary, and the new 2X optical crop.
I also notice improvements in low light with faster photos using night mode, and the advantage that they're not over done. I feel a lot of companies overblown the results for bragging rights, while iPhones are more consistent to what my eye can see, even if sure, I wish there was a button to trigger night mode at my disposal instead of depending on the system to determine it.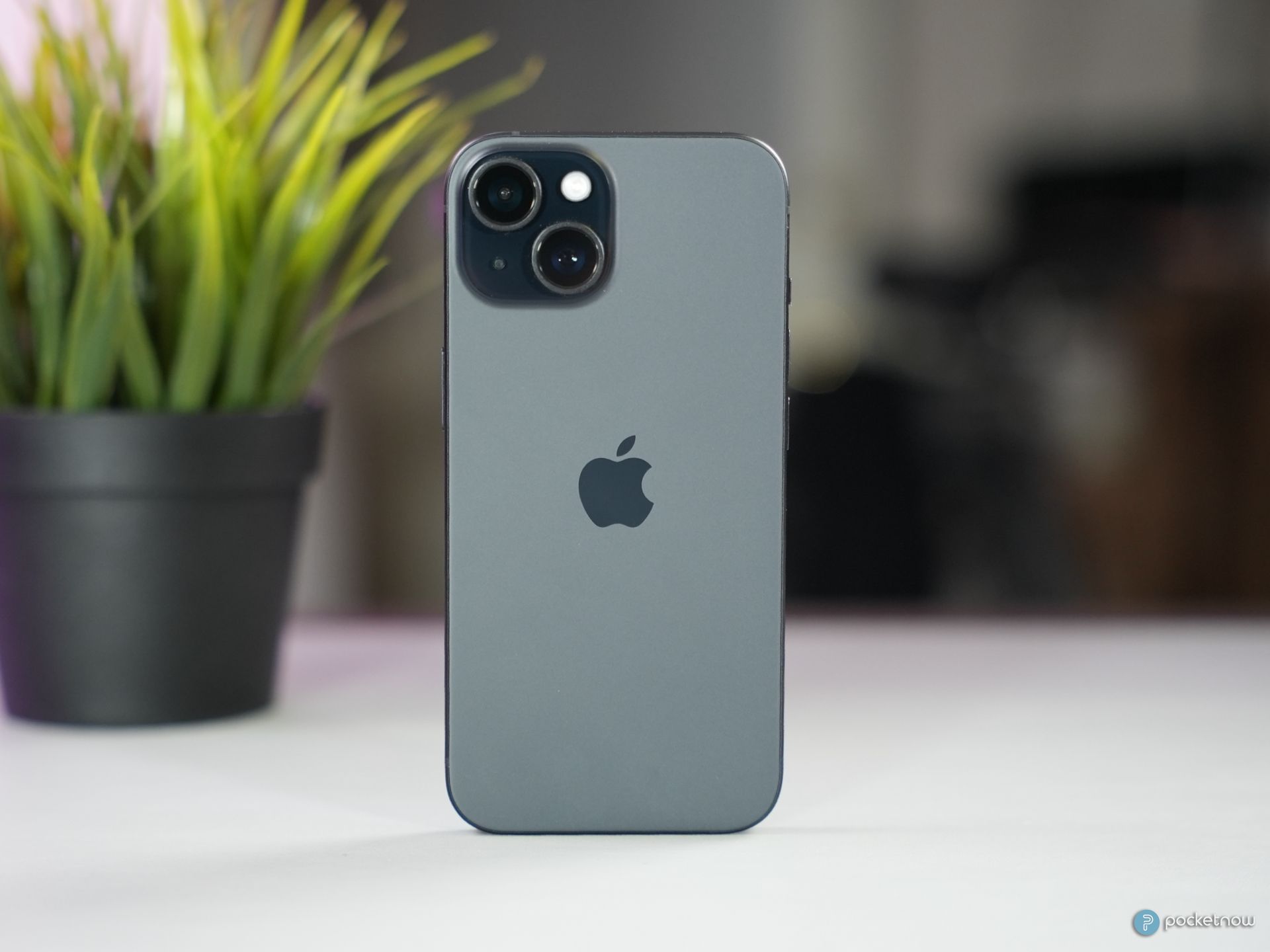 Source: Pocketnow / Jaime Rivera
Since depth information is captured by default, selfies and portraits are great because I've even rescued certain portraits that weren't focused where I wanted them to, with great results in skin tones and separation. Actually if you've ever noticed all the base photos on my Instagram feed for reels, those are actually iPhone portraits.
And then the main reason I'll always recommend iPhones is seriously video. There's seriously no room for comparison between this and any Android phone when it comes to color, dynamic range, stabilization, and how well the phone adapts to different scenarios. Also, since this is a 14 Pro in essence, Action mode is also present here as an option form the primary cameras.
Even if you were to switch to selfie video, which I used a lot for my Apple Watch Series 9 review. This is not just about its 4K/60 capabilities, but the fact that it looks just as good from the front than from the primary cameras even for my creative work.
Conclusion
Source: Pocketnow / Jaime Rivera
To conclude, I think it's important to look at the bigger picture of why this phone exists. This is not Apple's flagship, but the company doesn't really make mid-rangers either. There's never been an iPhone made of cheap materials, lack luster displays or mediocre cameras to meet a certain price point. That's why it's hard to sit here and argue with the $799 price tag, cause anyone price minded can pick from any of the older iPhones or even the SE.
I could sit here and draw all the comparisons you want against Android in spec for price, but the reality is a lot of people, especially the younger demographic, doesn't care. It's a free market where anyone can pick what they want, and yet what I see on the streets most is iPhones, regardless of how much better the internals are on a OnePlus 11 for $100 less. Not really sure what it is that Apple does to drive that level of loyalty, but if anything I'd say that's what Android OEMs should copy.
Overall I think the iPhone 15 is the best base iPhone the company has ever made. It's got the right refinements in the looks, it brings the 14 Pro features down in price, and then it brings the camera features I'd expect from an iPhone at this price range. If you're in the market for the best iPhone for most people, I think this is it, but stay tuned for my reviews of the other variants to discuss who those are for.
Let me know if you agree with my assessment in the comments down below and while you're at it follow us on social media and also subscribe to our YouTube channel for more content like this.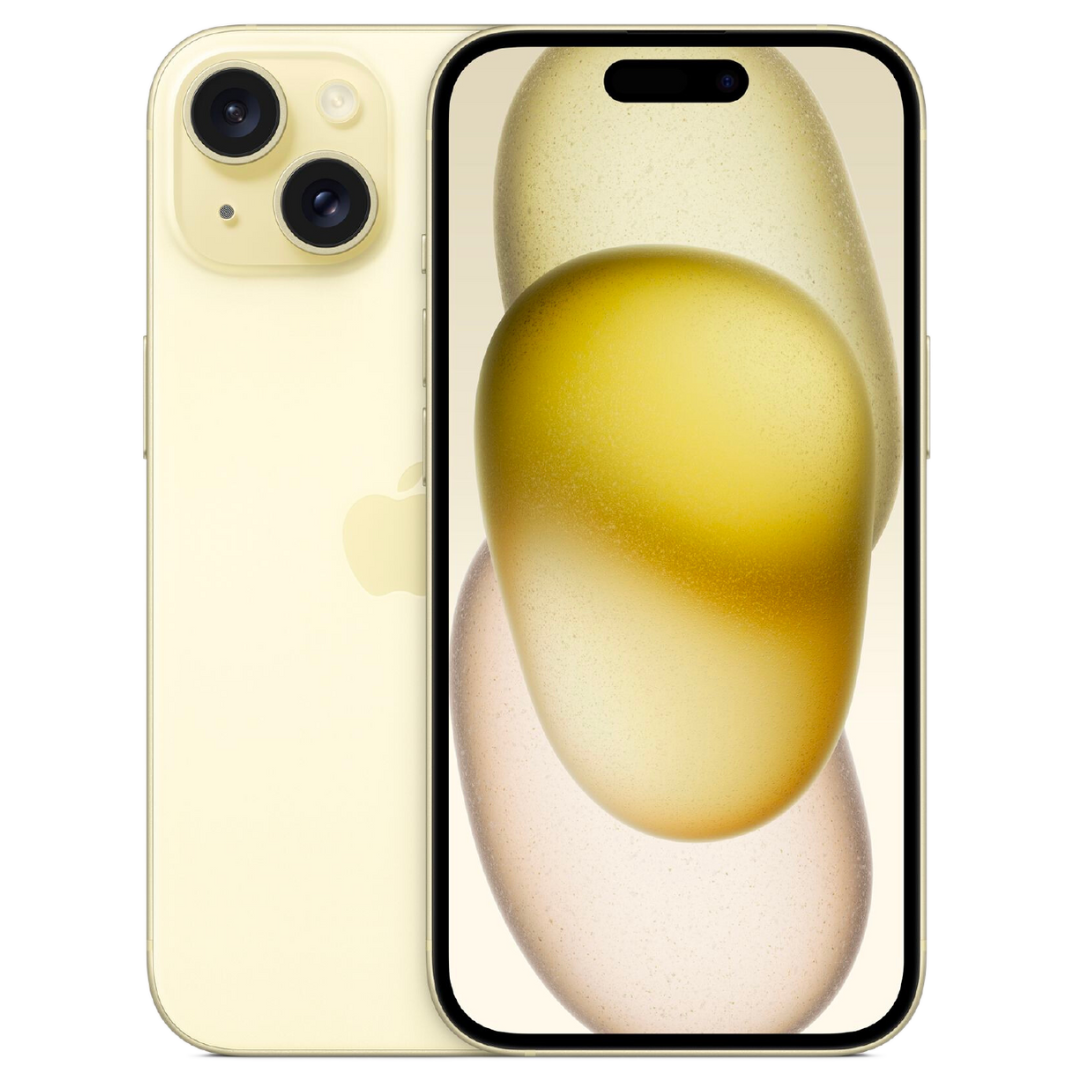 iPhone 15
The iPhone 15 comes with a 6.1-inch OLED display with the new Dynamic Island, a dual camera setup, new colors, and a USB Type-C port. It's powered by the Apple A16 Bionic chip, and it's the most affordable high-end iPhone you can get your hands on today.



Credit : Source Post