Key Takeaways
Apple will not be releasing a new Apple Silicon version of the 27-inch iMac and is instead focusing on the 24-inch model.
The 24-inch iMac is aimed at general tasks and normal workflows, and professionals seeking more power will need to consider other options like the Mac Studio or Mac mini.
Apple wants to push power users to purchase the Studio Display and the new Mac Studio to increase profit margins and keep users in the Apple ecosystem.
Apple has been rumored to launch a refreshed 27-inch iMac for a while, despite the company not having updates its last 27-inch iMac for nearly three years. Everyone thought Apple could finally reveal an updated version packing the new M-series chip, yet that ended up not happening at the recent "Scary Fast" event.
Apple hasn't updated its 27-inch iMac since 2020, and the company discontinued the machine in 2022. While many rumors claimed that Apple could release an updated model with a 32-inch display and slim bezels, it seems that won't happen anytime soon.
Apple PR representative, Starlayne Meza, confirmed to TheVerge that Apple will continue encouraging customers to purchase the Studio Display and the Mac Studio, or the Mac mini if they want more power and an even better experience.
"Apple will not be making an Apple Silicon version of the 27-inch iMac to replace the Intel-equipped model that it discontinued in 2022. The company is instead focusing the iMac line around the 24-inch model that was first released in early 2021 and just updated with the new M3 processor this fall.

Apple PR representative Starlayne Meza confirmed the company's plans to The Verge. The company encourages those who have been holding out hope for a larger iMac to consider the Studio Display and Mac Studio or Mac Mini, which pair a 27-inch 5K screen with a separate computer, compared to the all-in-one design of the iMac."
2
The 24-inch iMac is a general-purpose machine
As it stands, it's clear that the 24-inch iMac is intended to become the new family-focused machine aimed at primarily focusing on doing general tasks and normal workflows. While the new M3-powered machine is capable of handling far more than the previous M1-powered iMac, it's not aimed at professionals, and those who seek more power will likely still have to either buy a Mac Studio, or a Mac mini, or a MacBook Pro if they want a portable powerhouse.
Apple itself usually showcases the device in bright living rooms and home offices, telling us that it wants users to use it at home or for some light work. The 24-inch iMac is also limited when it comes to ports, as the higher-end model only comes with four ports on the back.
Related: Best Mac computers in 2023: Which one should you buy?
1
Apple can profit more from several other products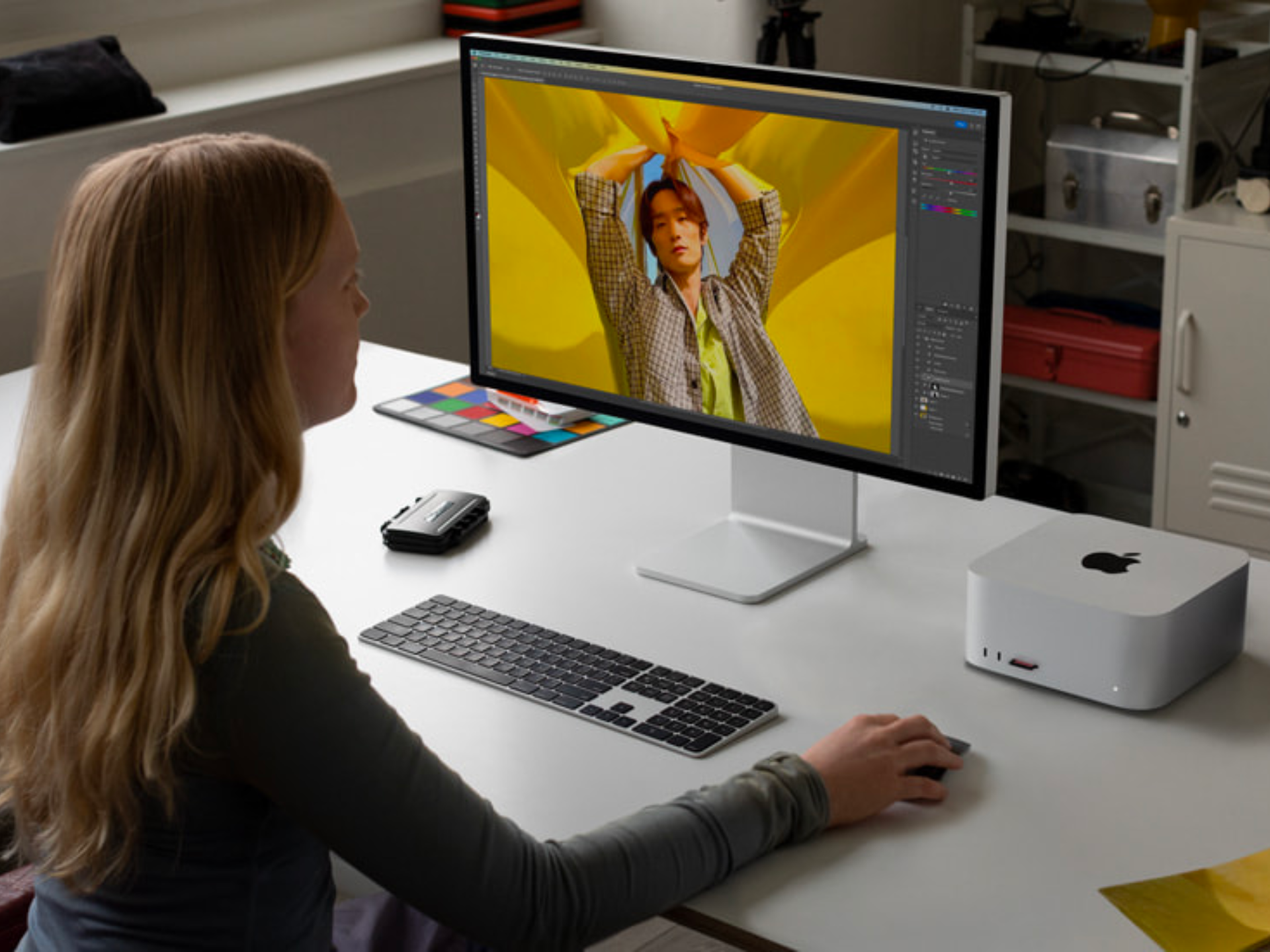 Apple is a multi-trillion-dollar business, and as such, it's vital that it makes money. Apple has successfully created multiple successful platforms, and the company aims to create new categories and lineups to increase its profit margin. As such, it's clear that Apple wants to push power users to purchase its Studio Display and the new Mac Studio.
Combining these two devices means that users are more likely to stick with the ecosystem, and stay with Apple in the foreseeable future. The additional devices also mean that users are more likely to spend more on Apple products, further improving Apple's bottom line. It's a smart strategy that also offers more versatility and power.
Will there be a new iMac Pro?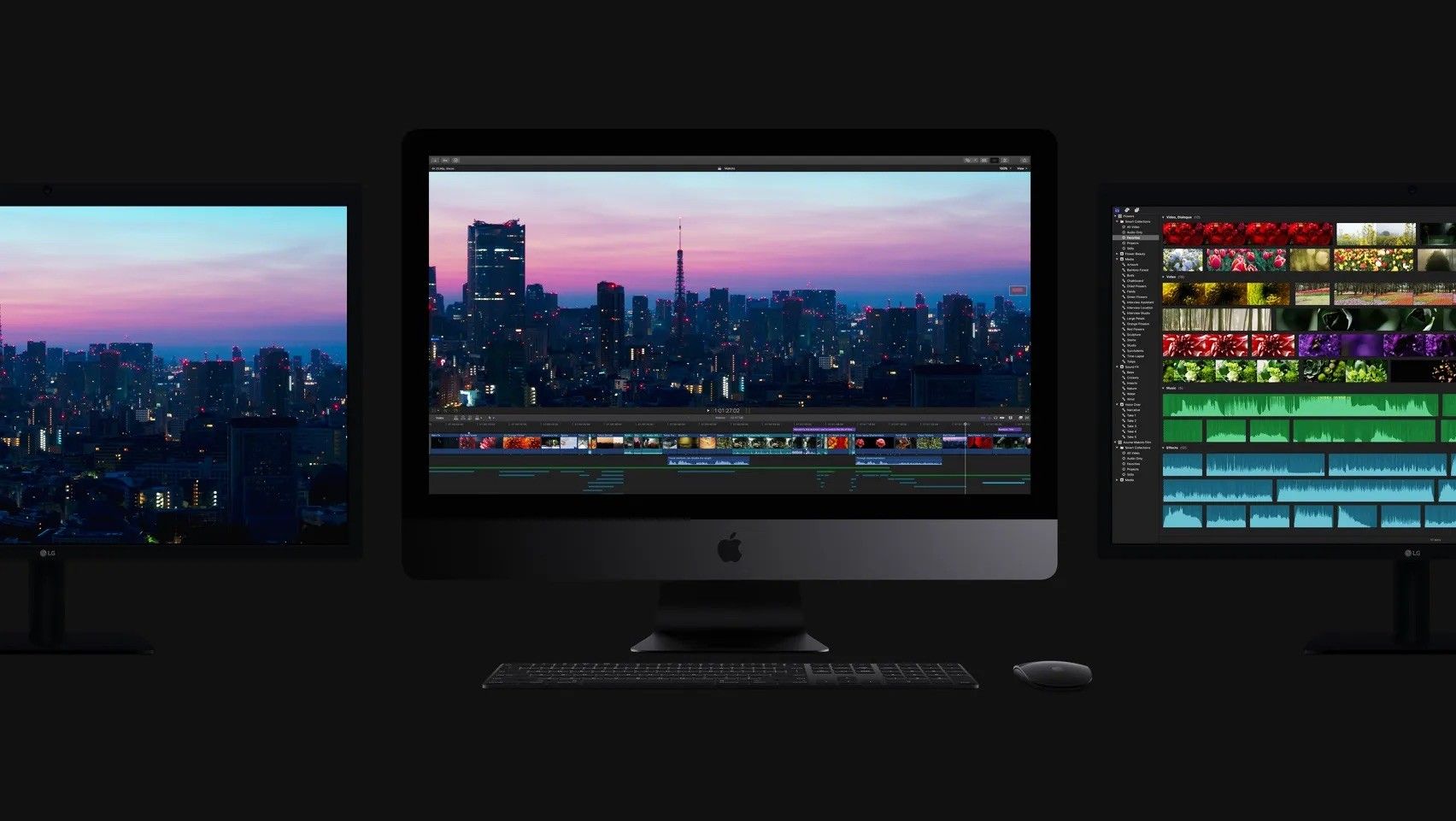 It's worth mentioning that while Apple has completely ruled out a new 27-inch iMac, there's still a possibility we could see a model with an even larger display. There's also a possibility we could see a 32-inch iMac Pro, potentially sometime in 2024 or 2025. Apple Analyst Ming-Chi Kuo, predicted that a new 32-inch iMac could be announced sometime in 2025.
Apple is currently facing a shortage from its suppliers, and there's a chance that it could take even longer for Apple to develop a new device, since there are rumors that it wants its next machine to come equipped with a mini-LED display.
24-inch iMac (M3, 2023)

The refreshed 24-inch iMac received a small but mighty upgrade in 2023. It's now equipped with the powerful new M3 chip, bringing massive performance and efficiency upgrades to the table. It has a bright and accurate display, great sound, and all the accessories you need to get started.

Mac Studio

Apple's Mac Studio is a remarkably compact powerhouse that will take on anything you may want to throw at it. It comes with an Apple M1 Max or an M1 Ultra chip, making it one of the most potent Macs on the market.

Apple Studio Display

The Apple Studio Display is likely an overall for most people, but its price might be justified for professionals, and those who appreciate the exceptional build quality, excellent accuracy, and great compatibility with Apple products. 






Credit : Source Post